The Top Holes In Kent You Must Play This Year
Like snowflakes, no two golf courses are the same. Yes, they may have similar features, trademark designs and holes, but in Kent, we have some of the most spectacular courses by 'par.' Ever fancied taking a few swings in the grounds of a 900 year old castle, described as the world's 'loveliest'? Want to kick some 'putt' playing on Kent's iconic chalk cliffs with views of France? From courses designed by Sir Guy Campbell, Kent's got it all, and we want to share with you Kent's golf holes hotlist for 2019.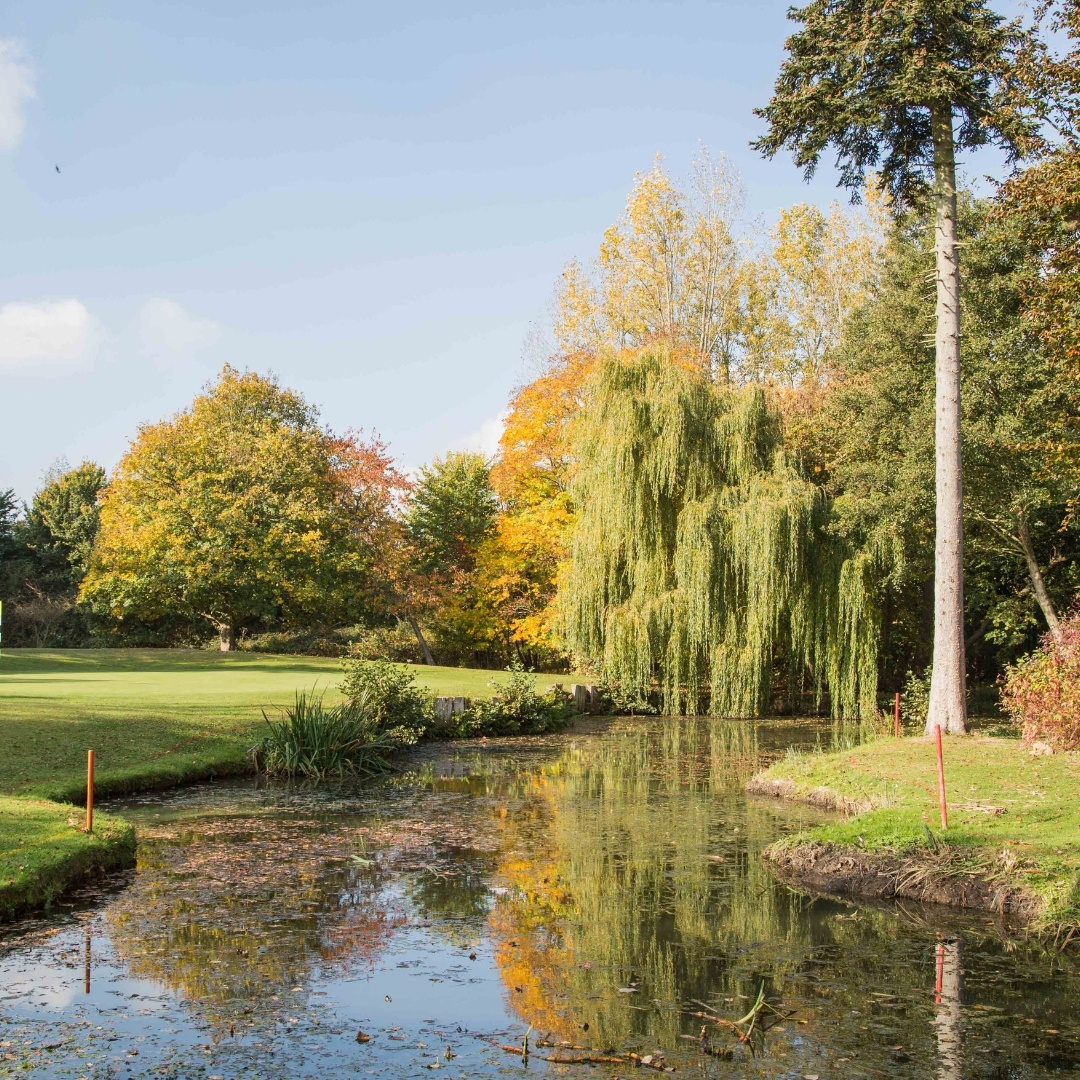 'Drive' over to Hever Castle's championship course and play the club favourite: par 3 12th Hole which measures between 146-88 yards. The 3 par sits in a picturesque spot with views of Anne Boleyn's childhood home, Hever Castle. Head Pro at Hever Castle's Golf Club, Peter Parks, says that 'an elevated tee shot requires an accurately struck shot to find the green that is protected by water in front and bunkers to the left of the green'. The hole also recently underwent a facelift and has further enhanced what was already one of the course's finest holes. If you fancy a bit of 'tee' after a few rounds, the Astor Bar & Restaurant welcomes you to enjoy drinks, breakfast, lunch or afternoon tea either by the brick fire or on the beautiful terrace overlooking the course.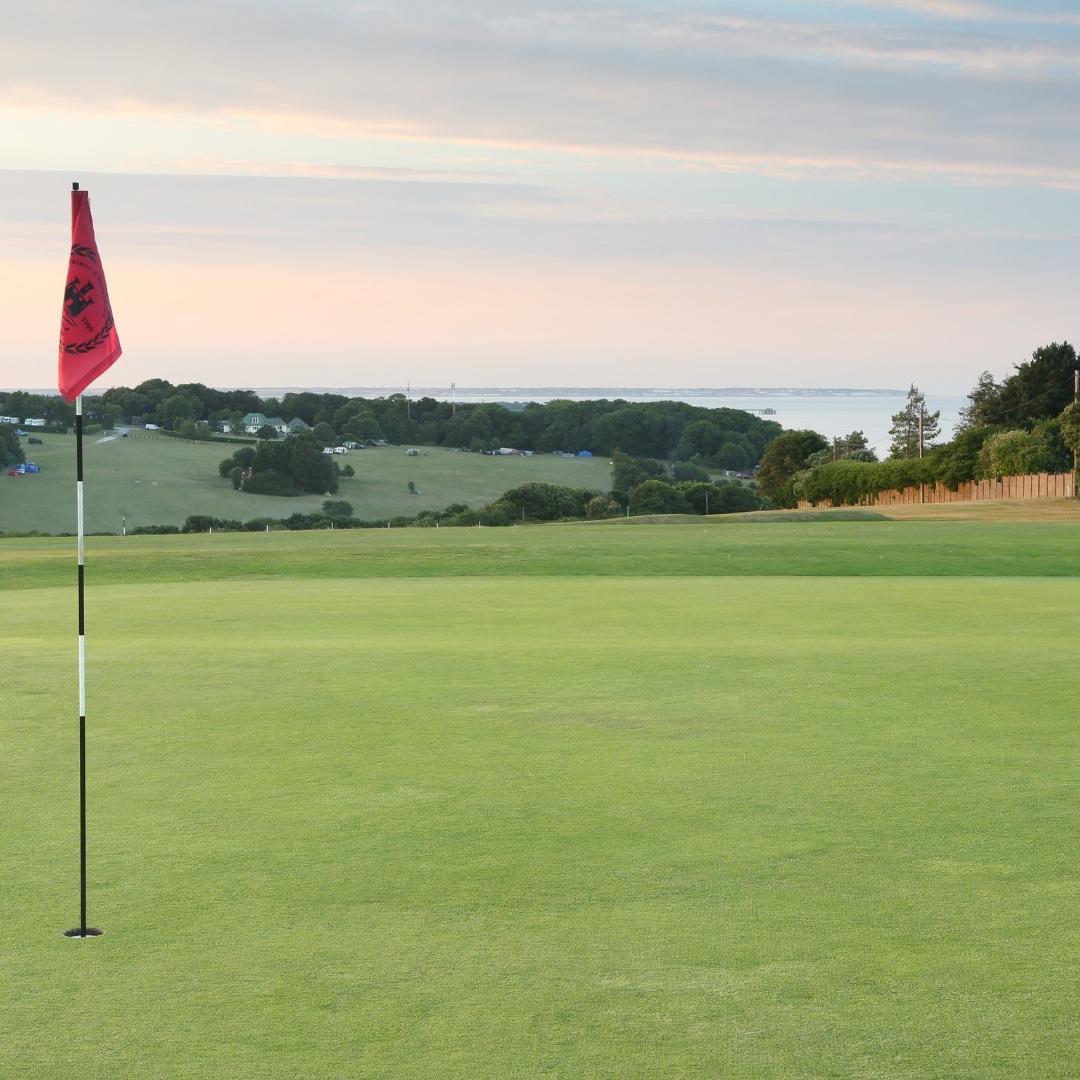 If you're looking for a tee-rrific time the par four 451-yard at Walmer & Kingsdown is a firm favourite at The Club on the Cliffs. On a clear day, as you prepare for this downhill, dog-leg right, the view across the world's busiest stretch of water to the coast of France is truly breath-taking. And if you're lucky, at weekends, you'll hear the unmistakable sound of the Rolls-Royce engine of a Spitfire as it flies low over the White Cliffs of Dover. Cautious players drive straight ahead on this hole, between a group of trees on the left and the trees and bushes bordering Out of Bounds on the right. This hole is filled with memorable risks and rewards with views to match.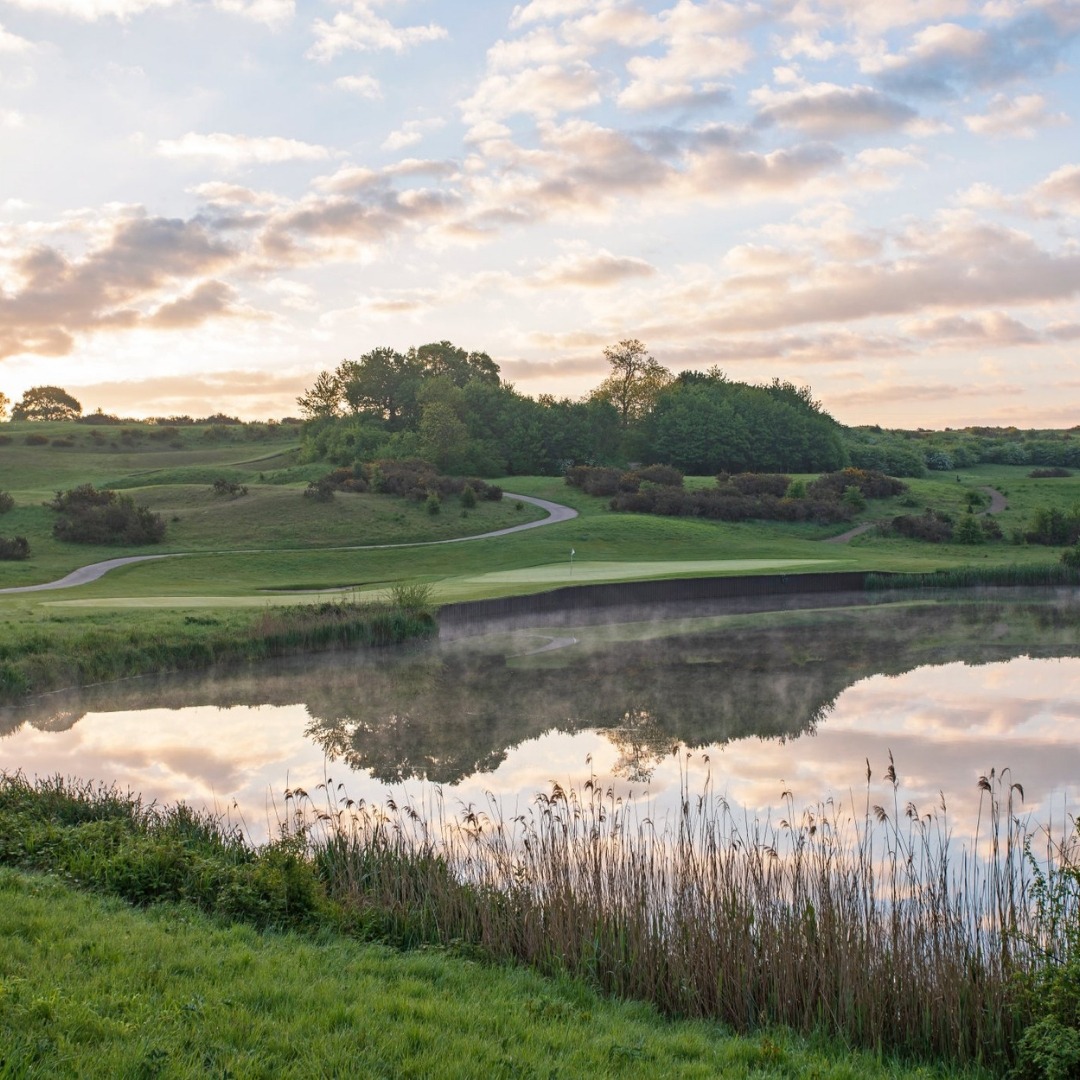 London Golf Club offers two sensational courses, with dramatic tee shots and daunting approaches which make these courses both memorable and challenging. Test your nerve on the International course's 8th hole, with a constant breeze working against you, a large water hazard, and an elevated tee position, this one will really test your skills. Be sure to pick the right club, test your swing, and the reward of hitting the putting surface awaits!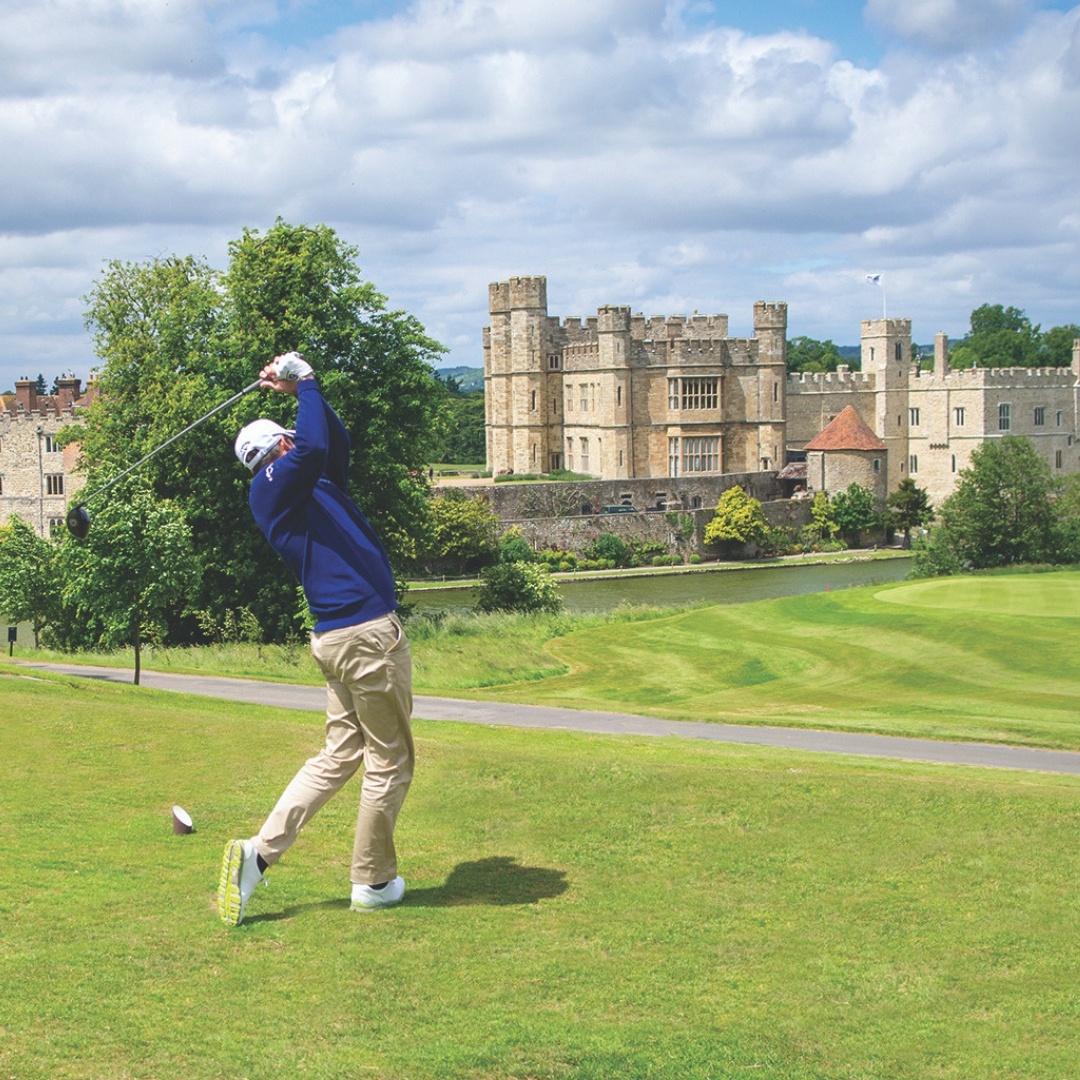 Leeds Castle has always been a place to entertain and impress, with every generation leaving its mark over 900 years. From medieval jousting tournaments to an historical nine hole golf course, this site has it all. The course itself was created by Sir Guy Cambell and offers challenging and spectacular holes from start to finish, along with incredible views of the castle. One of the best holes on the course is the 5th hole which offers a 417 yard downhill par 4 hole, with views of the moated castle in the backdrop.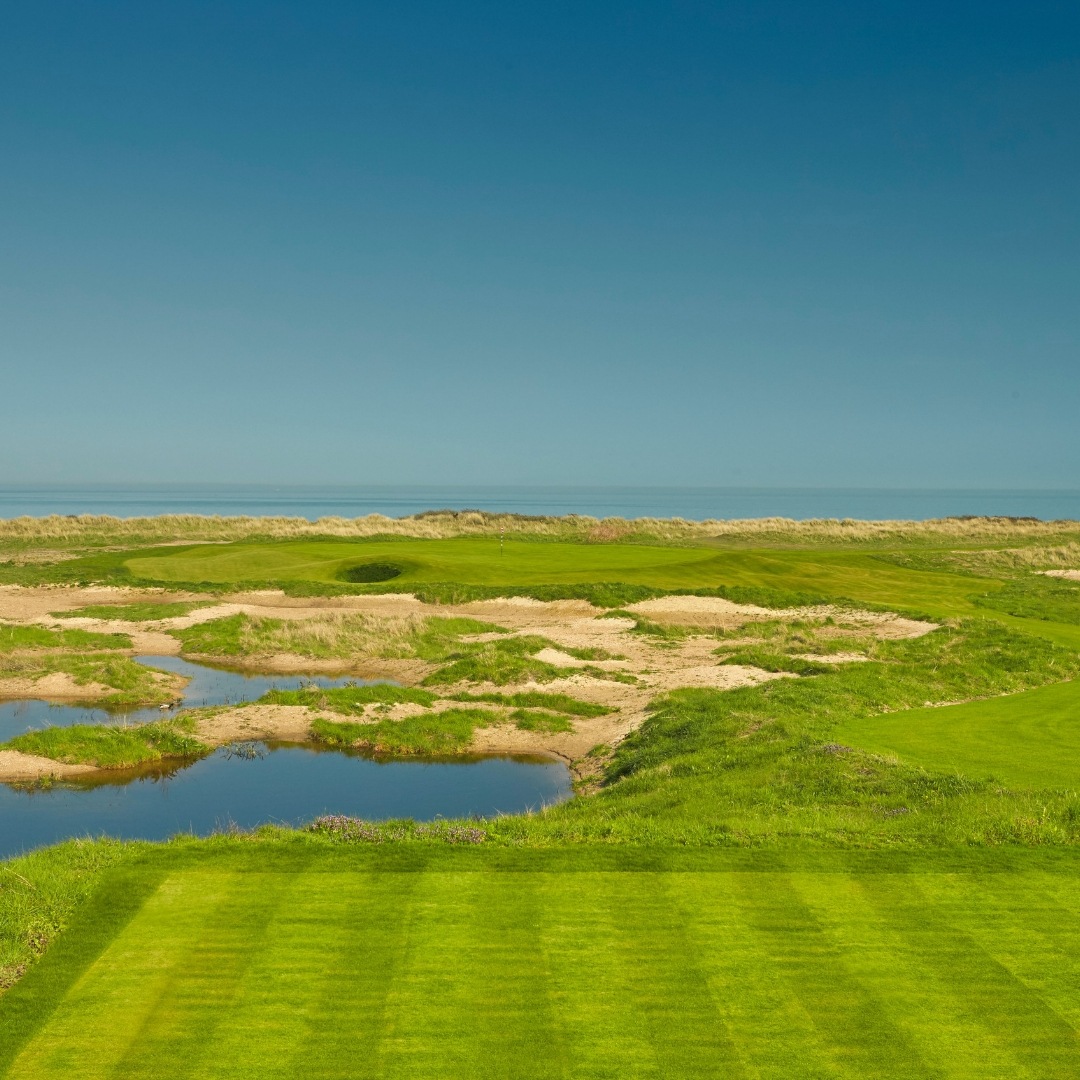 A championship course with a difference. Not only does Prince's Golf Club have 27 holes, practice facilities and a centrally located clubhouse, it offers the best in modern championship links in a tranquil coastal setting. In May 2018, a fantastic new par 3 opened, designed by the renowned golf architect, Martin Ebert. The hole offers a different challenge each time dependant on where the wind is coming from so you can always expect something new.